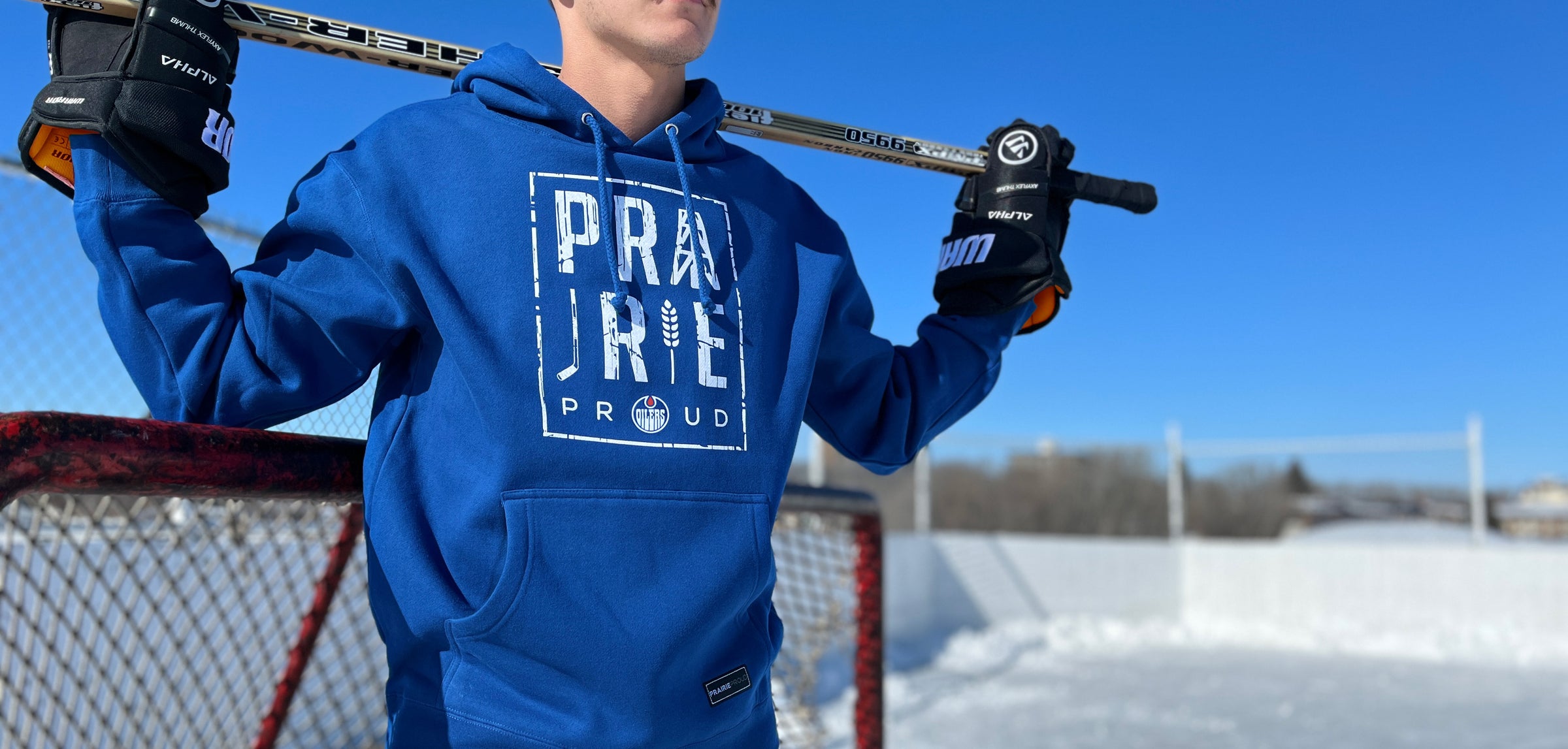 Unique apparel to celebrate where we proudly call home!
Introducing: PRAIRIE PROUD
The Edmonton Oilers x Prairie Proud collection is about celebrating where we live and operate while showcasing your favourite team! 
Prairie Proud can be summed up as "Wear the Pride. Invest in the Prairies." 
This brand is committed to providing prairie residents the opportunity to wear their pride in quality apparel & accessories while investing back into the heart of the prairies through charity contributions. Since humble beginnings in a spare bedroom in 2014, Prairie Proud has contributed $92,000 + counting back to charities and initiatives across Alberta, Saskatchewan, and Manitoba. 
Shop the collection below!