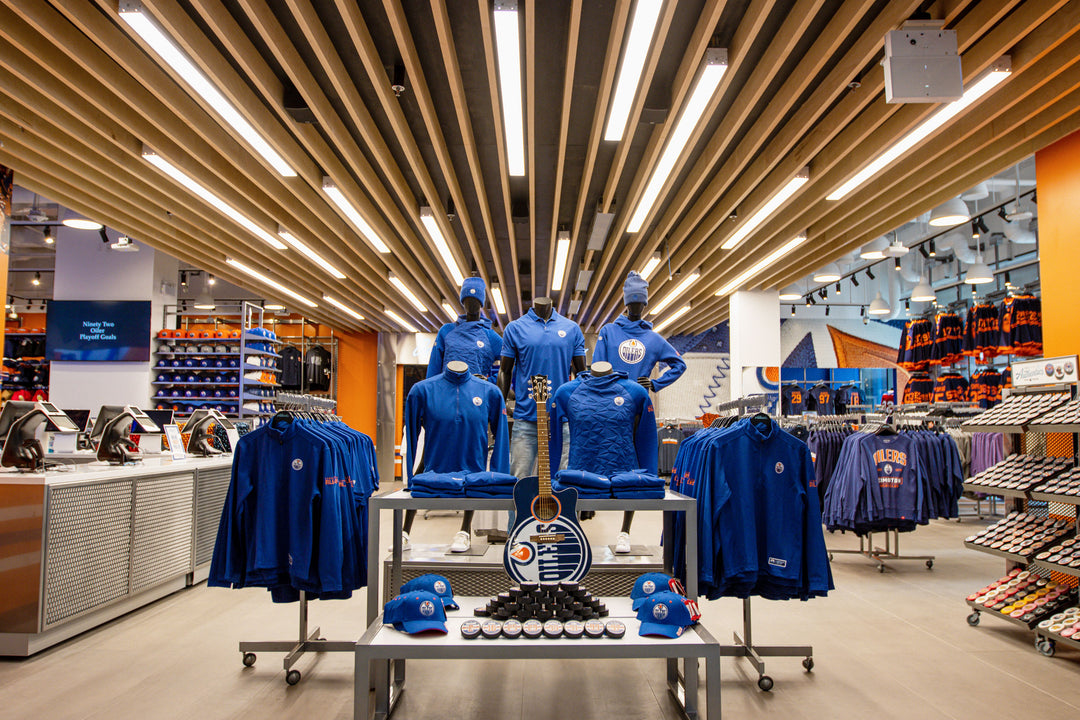 ICE DISTRICT PLAZA
ICE DISTRICT AUTHENTICS FLAGSHIP STORE
Our new Flagship Location in ICE District Plaza is now open! Visit us by entering the Connect Centre at the west end of ICE District Plaza.
The new Team Store boasts 3,400 square feet of retail space with game-used equipment, Oilers and Oil Kings merchandise, and more!
HOURS OF OPERATION
Monday - Saturday: 10:00AM - 6:00PM
Sunday: 12:00PM - 6:00PM
Oilers Home Game Days: 10:00AM - End of Game
110-10336 103 St. NW.
(780) - 664 - 0230
ROGERS PLACE
ICE DISTRICT AUTHENTICS - IN ARENA
Currently, ICE District Authentics physical store locations inside Rogers Place are open during Edmonton Oilers and Edmonton Oil Kings Home Games. For more information on our current schedule, please visit the Rogers Place Events Calendar.
LOCATIONS
MAIN CONCOURSE
Section 119
Section 127
Section 104
Section 109
Ford Hall (Outside of ticket gates; Opens 2 hours before puck drop)
UPPER CONCOURSE
Section 203
*During Edmonton Oil Kings Home Games, please visit us outside Section 119! Please note, this location requires an event ticket to visit.