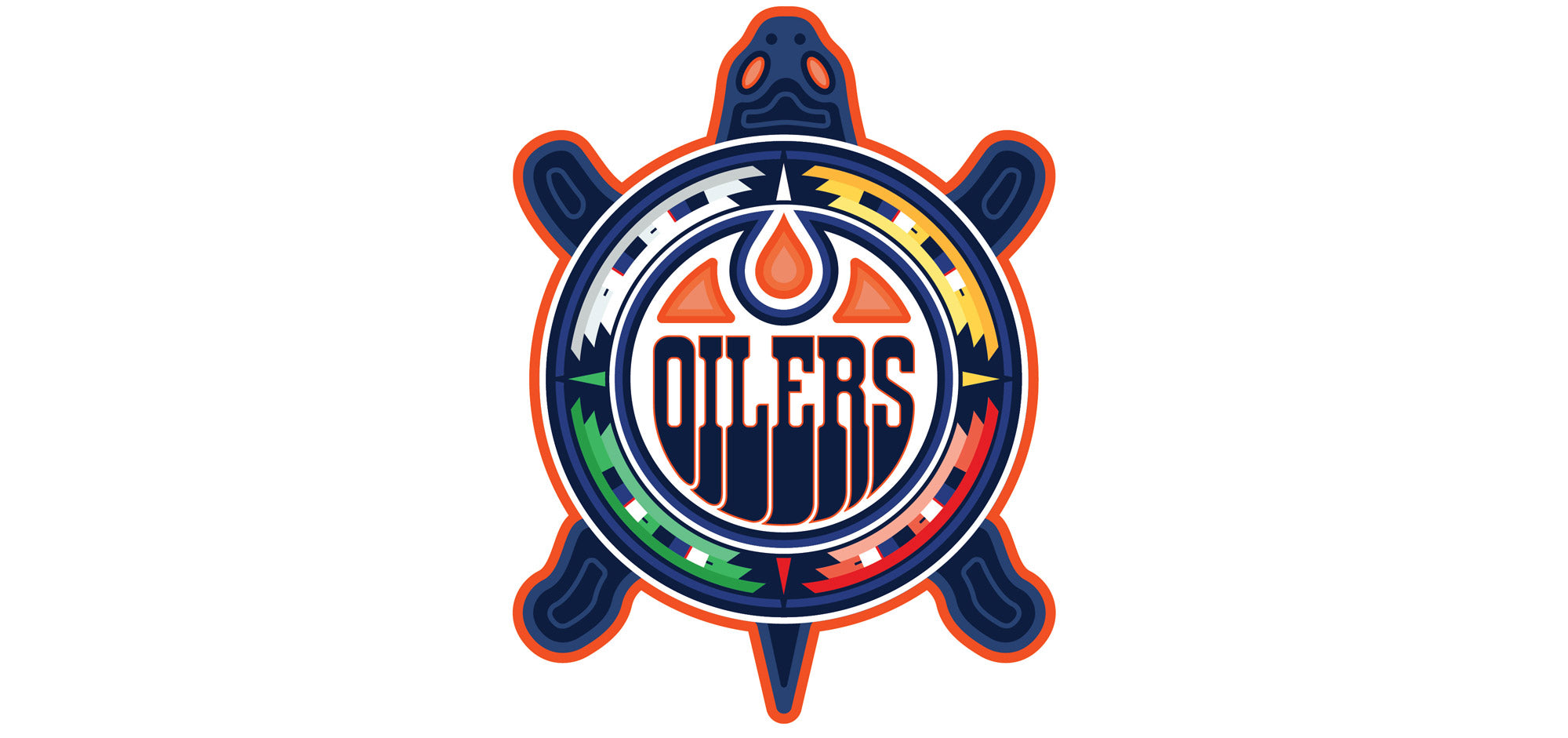 Edmonton Oilers Turtle Island Logo Collection
This logo was created in collaboration with Edmonton designer and artist Lance Cardinal of Bigstone Cree First Nations, and features the Oilers logo incorporated into the body of a turtle, which in Cree lore represents creation, wisdom and spirituality. The turtle is also a reference to Turtle Island, the land mass upon which all 32 NHL teams compete. The stylized eagle feathers represent one of the highest honours that can be bestowed in Cree culture, in traditionally significant colours representing air, water, fire and earth.
All proceeds from the purchase of these items will be donated to the Edmonton Oilers Community Foundation for specific assignment to Indigenous organizations of Northern Alberta. For more information on these organizations, please visit the Edmonton Oilers Community Foundation website.