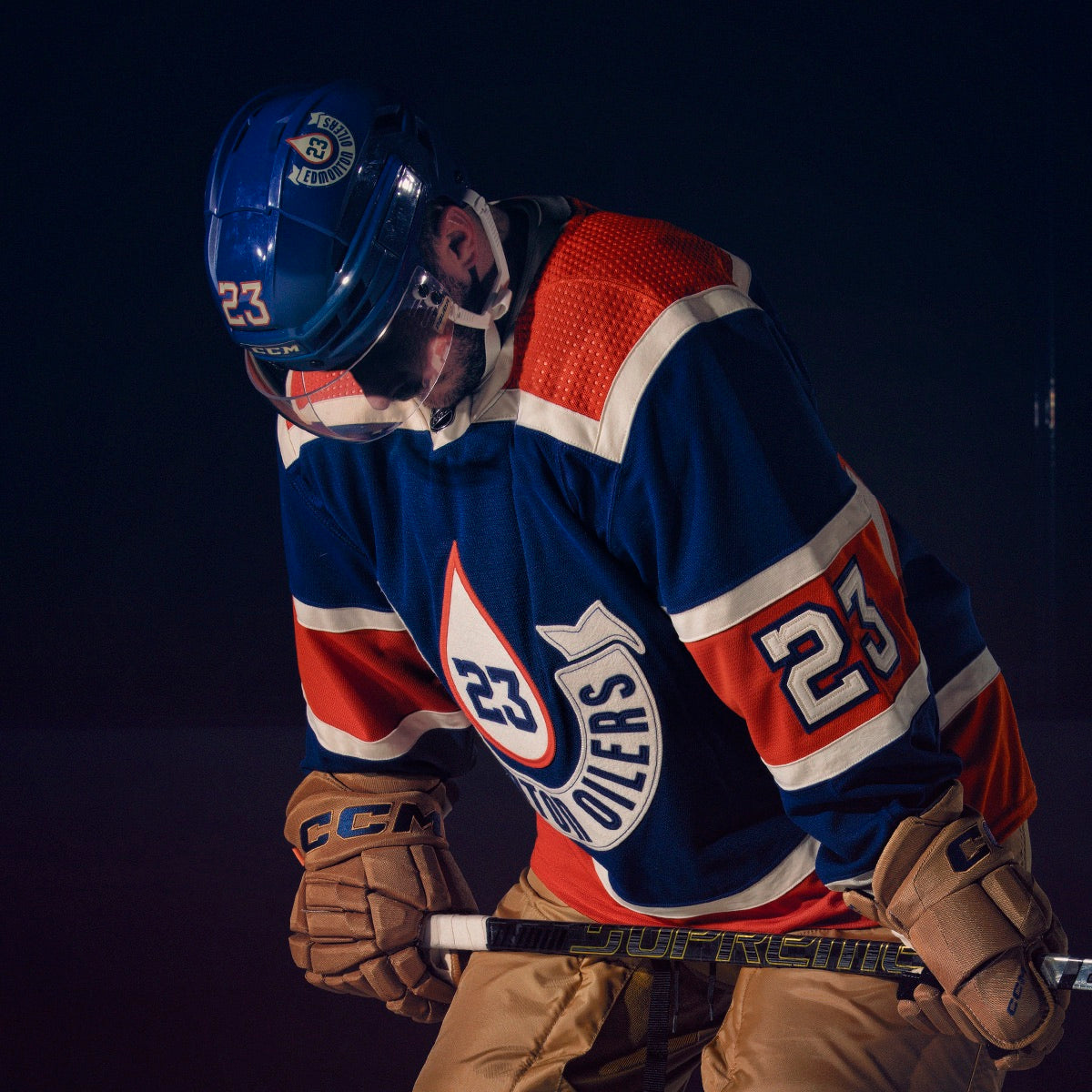 2023 HERITAGE CLASSIC JERSEY
Get ready for the 2023 Heritage Classic on October 29 at Commonwealth Stadium!
The Oilers NHL Heritage Classic look is inspired by the historic Edmonton Mercurys team that won gold in the 1952 Olympics.

The colours showcase current Oilers orange and royal blue complemented by vintage white, evoking the aged embellishments and textiles of vintage uniforms. The rest is layered felt with "Heritage" top stitch. Leather-looking pants and gloves complete the uniform and recall hockey gear from yesteryear. Last but not least, "Battle of Alberta" emblazons the inside back neck in tribute to this celebrated rivalry.

Get ready for this historic moment this season and order your 2023 Edmonton Oilers Heritage Classic jersey today!
2023 Heritage Classic Jerseys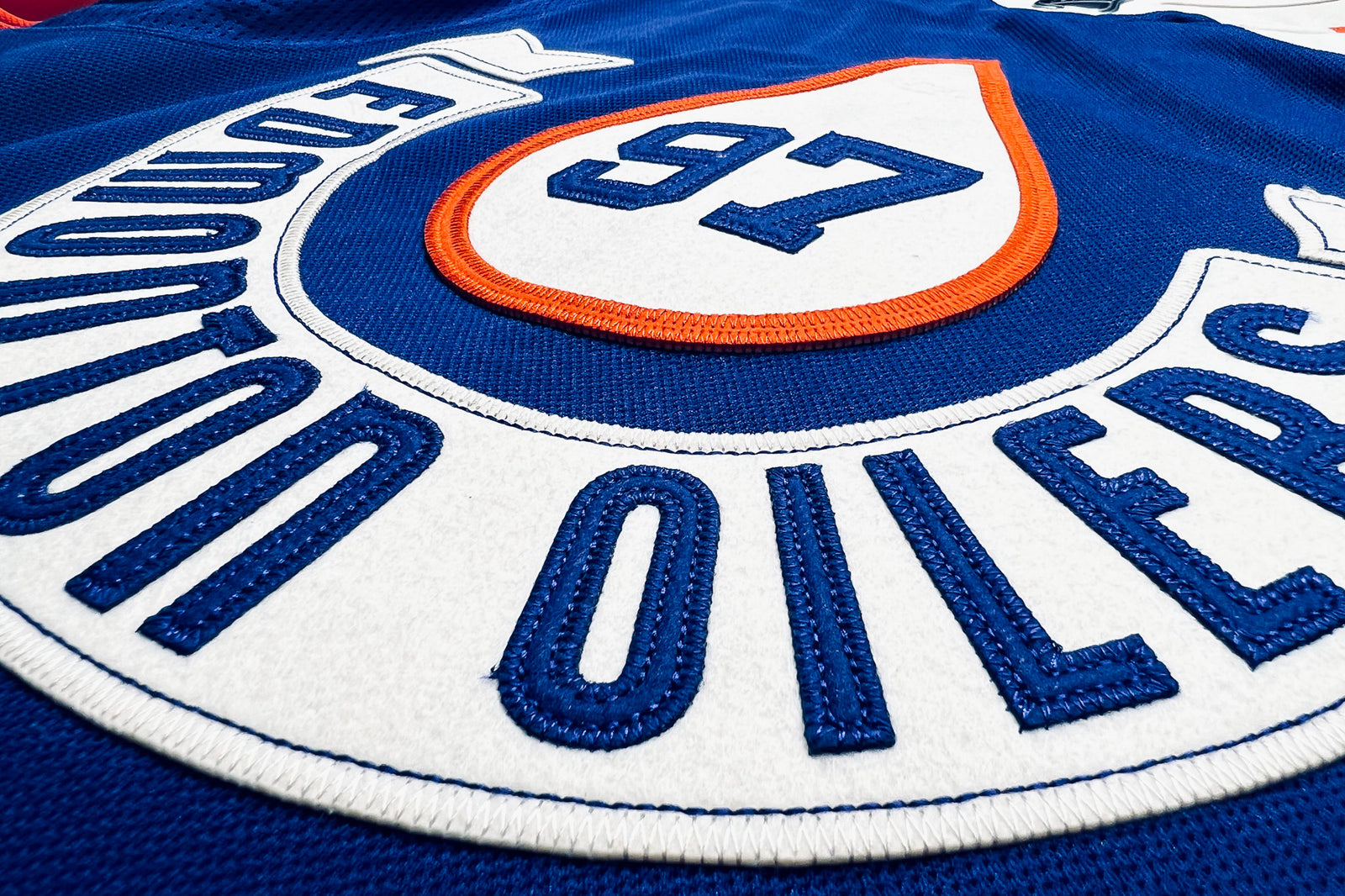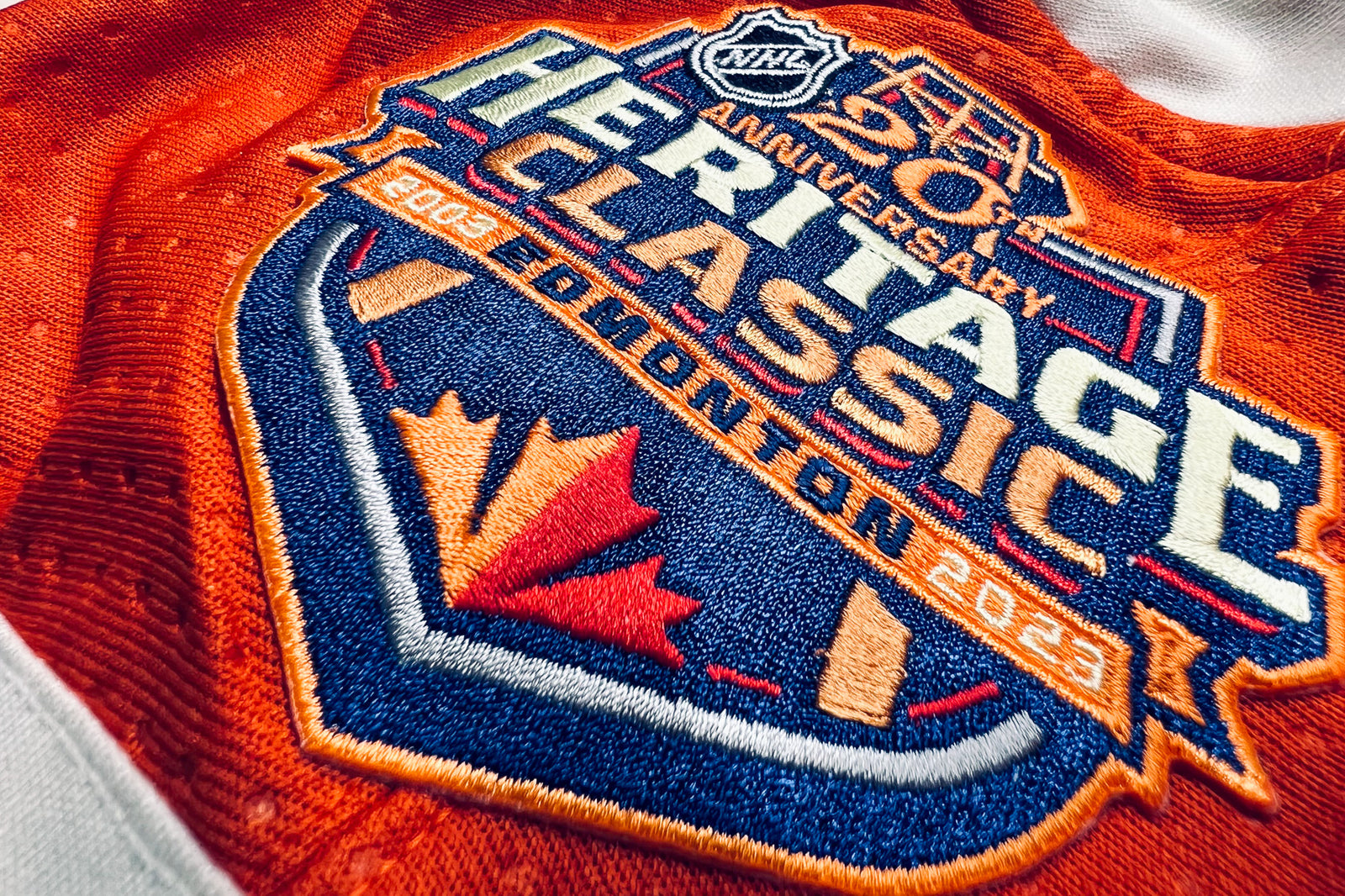 2023 Heritage Classic Youth Jerseys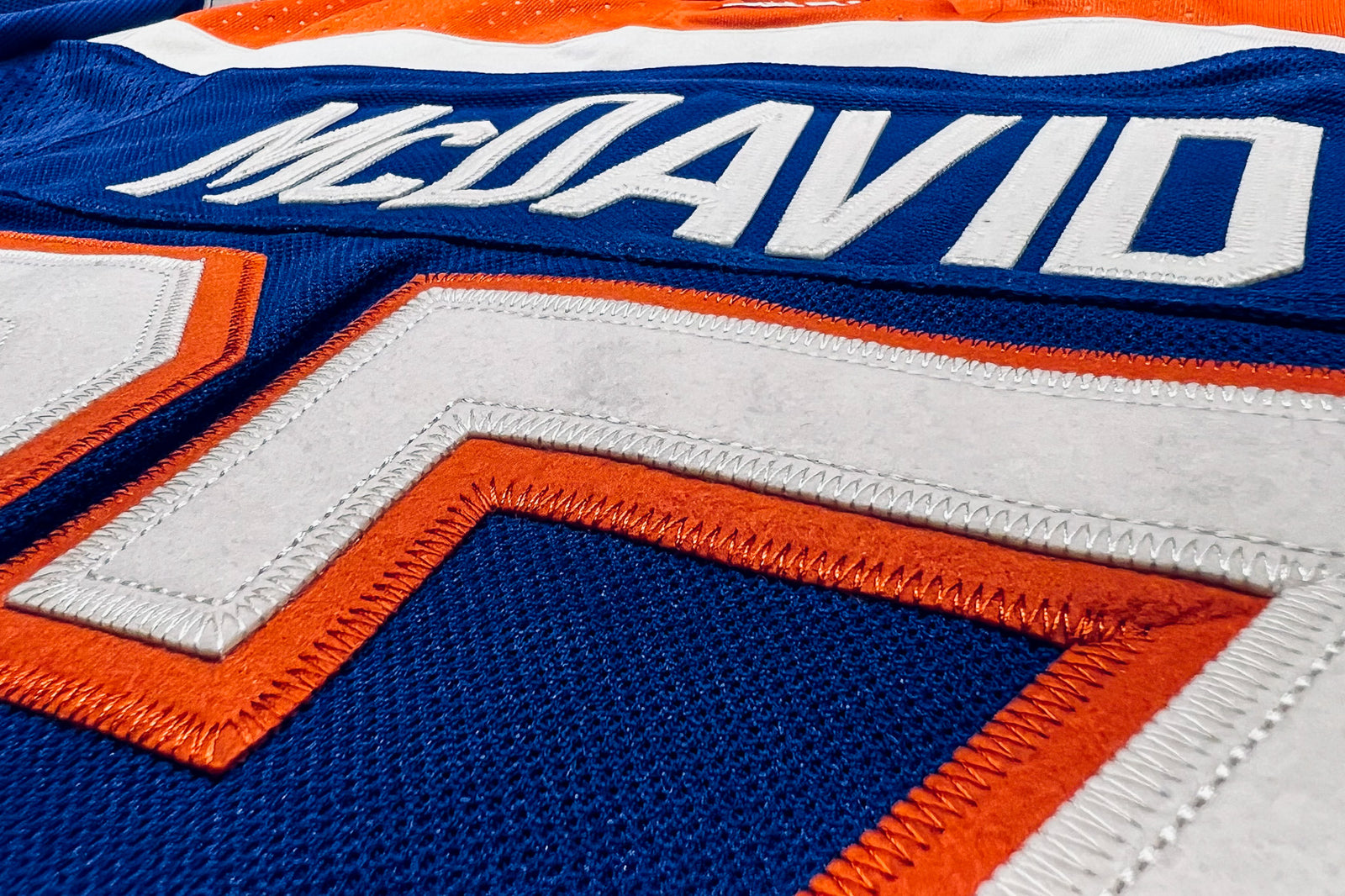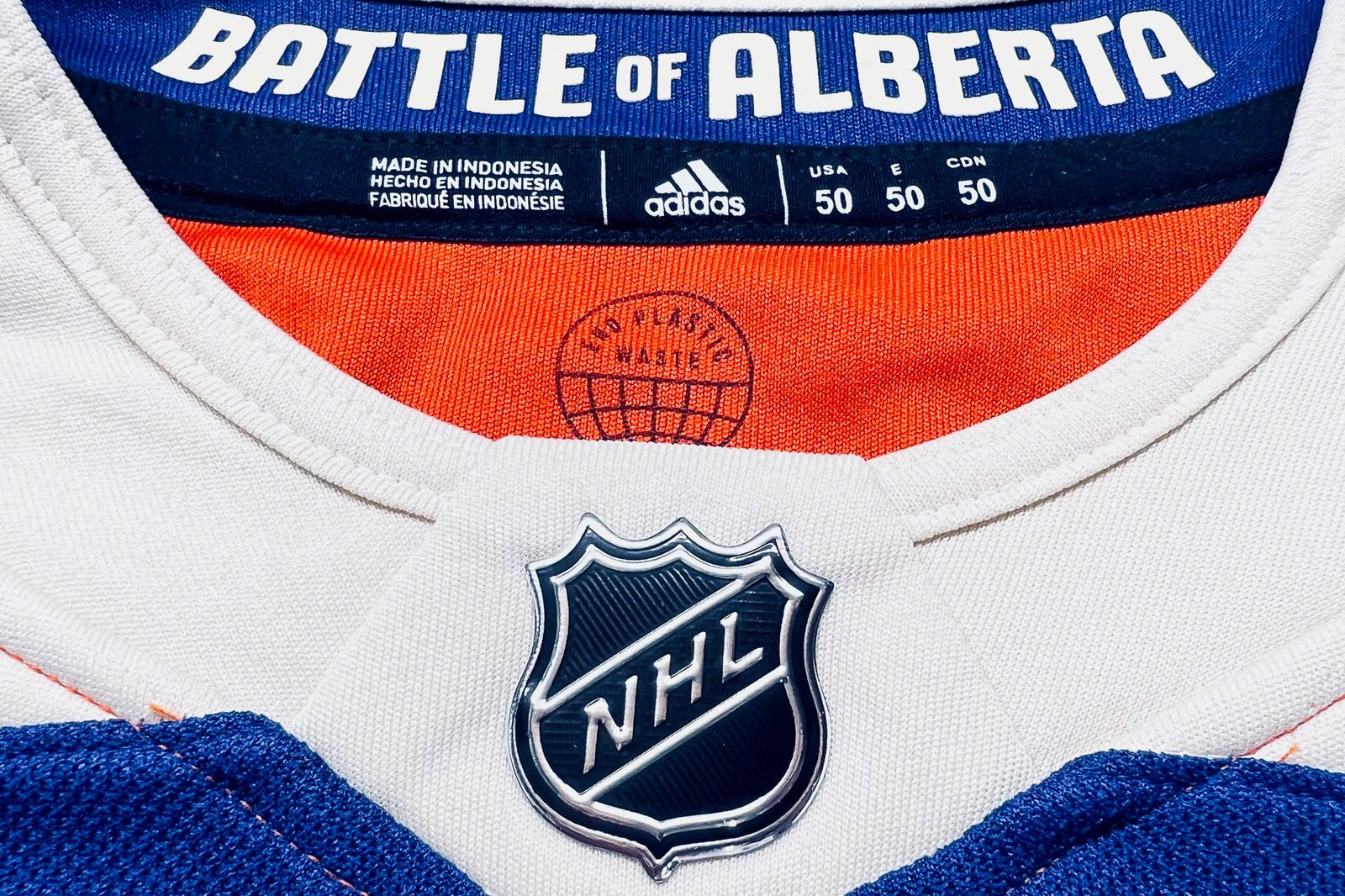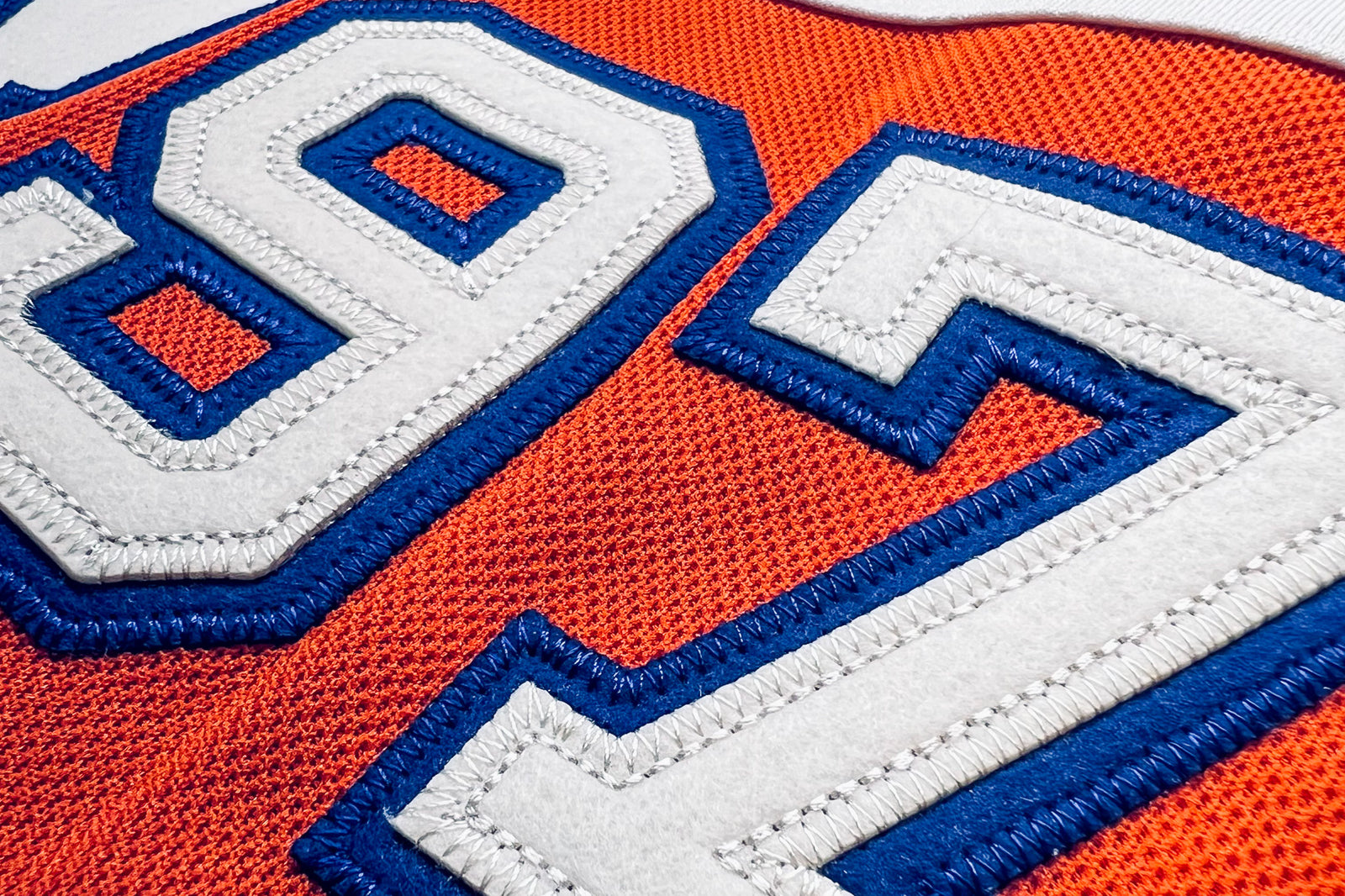 2023 Heritage Classic Team Apparel
2023 Heritage Classic Team Headwear
2023 Heritage Classic Event Headwear
View all
2023 Heritage Classic Novelties
Edmonton Oilers Heritage Classic jerseys are available for purchase now at IceDistrictAuthentics.com. They will be available for purchase at our Flagship Store on September 26 at 10:00 AM MT.
Yes! If you don't see the player you're looking for, you can customize a blank jersey and select a player from our roster or choose your own name!
Please note: Heat press customization kits are made to order and may add 3-5 weeks to fulfill your order.
We encourage you to check back often as we add new items to our website and our Flagship Store!